Learn more about our work
Our work
The Child Protection and Finnish Hotline activities were launched in 2002. We work to counter and prevent child sexual abuse, especially in digital environments. Our aim is to promote the rapid removal of child sexual abuse materials from the web and to prevent children and young people from becoming victims of sexual abuse.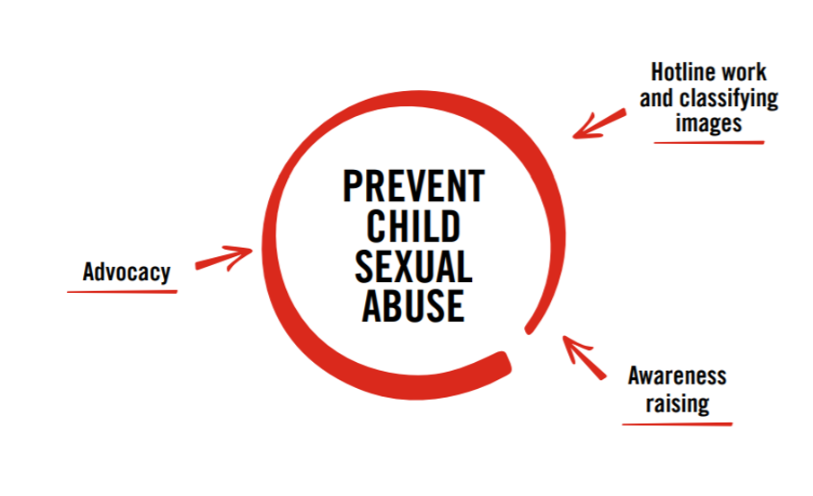 DID YOU KNOW?
During the last 12 months, 21 percent of sixth graders and 36 percent of ninth graders have experienced some kind of sexual harassment or suggesting on the Internet. (Child victim survey 2022)
8% of children aged 10–11 had experienced sexual harassment during the last year (compared to 4% in 2019). (School health survey 2021)
62% of the children answered that they were contacted by a person they know or suspect was an adult or at least five years older than the child. Of these children, 17% responded that they received sexually toned messages weekly and 29% at least once a month. (Grooming in the eyes of a child report 2021)
The service providers of online platforms submit approximately 85 million voluntary reports to the authorities every year about child sexual abuse material and enticement of children for sexual purposes, i.e. grooming, online.
The Finnish Hotline service is part of Safer Internet Centre -toimintaa (FISIC) in Finland, which aims to guarantee a better and safer digital environment for children. FISIC work is carried out in cooperation with National Audiovisual Institute and The Mannerheim League for Child Welfare. We are also representatives for international ECPAT and INHOPE networks in Finland.
Via the links listed below, you can find information about hotline work and other work we do to protect children. You can also find links to our current projects as well as all material produced by the Finnish hotline.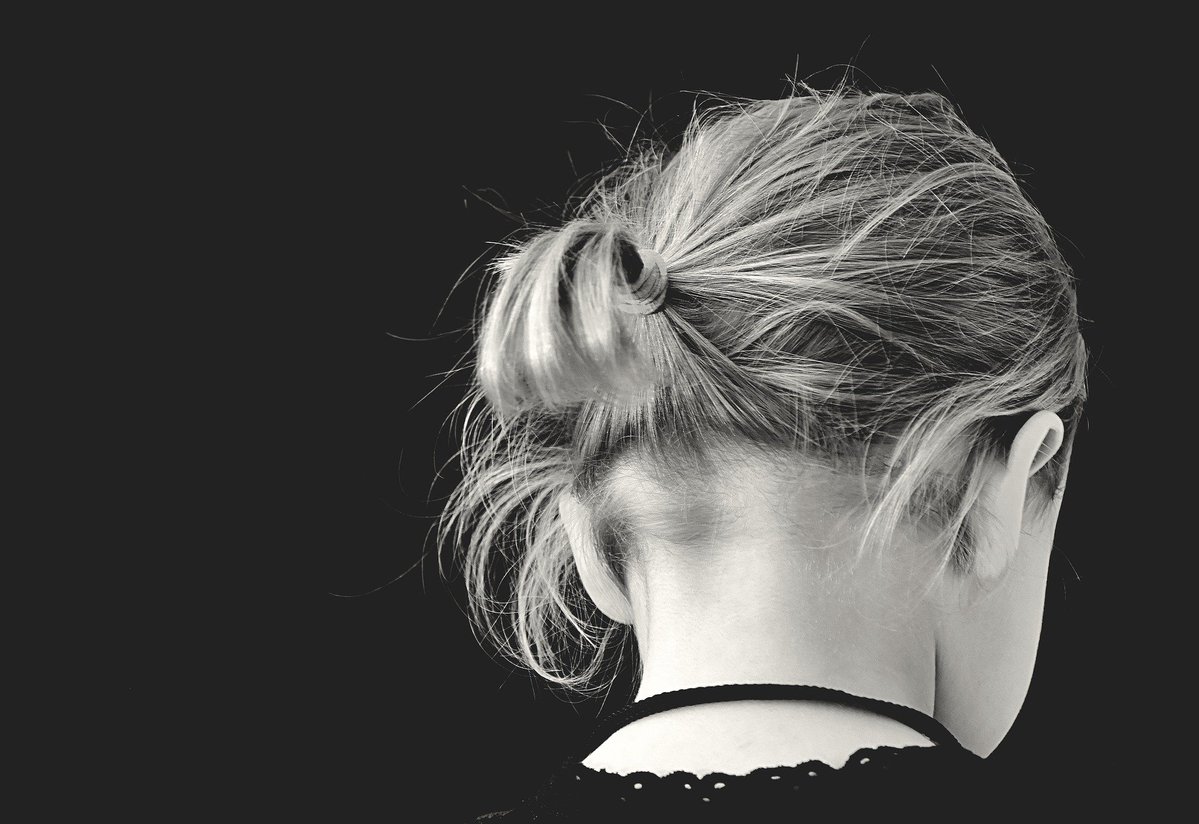 Hotline work
We maintain the Nettivihje service that receives thousands of tips every year about illegal activity and material online related to child sexual abuse.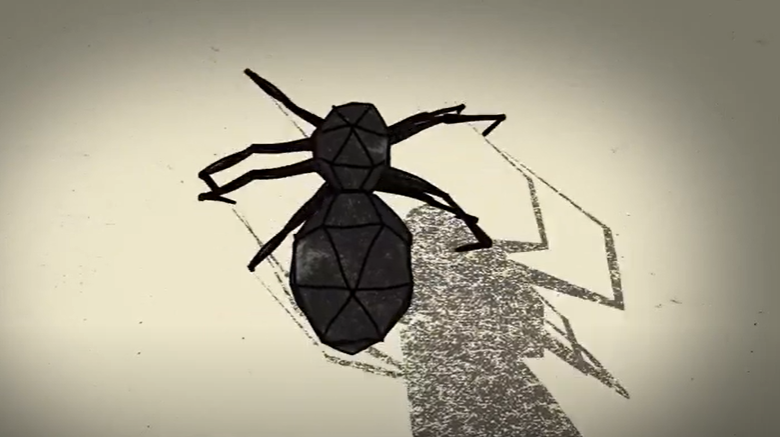 Project Arachnid
We also analyze footage of illegal child sexual abuse in Project Arachnid, run by the Canadian Center for Child Protection.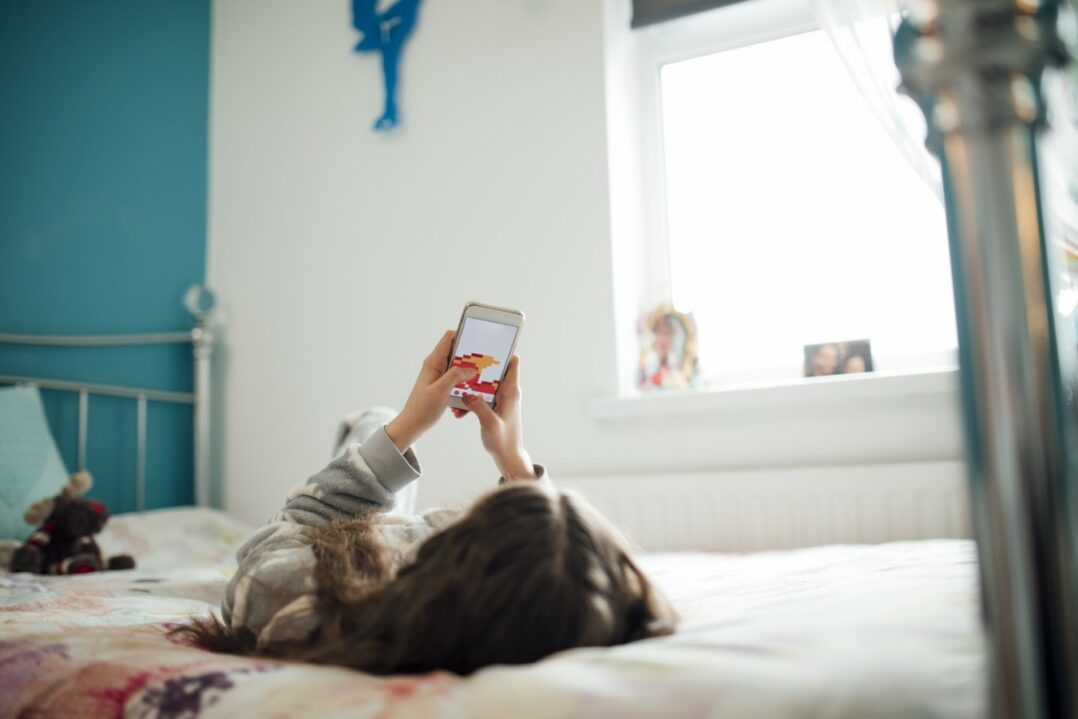 Training and materials
With trainings we increase the awareness of children, young people, guardians, and professionals working with children, about sexual violence against children, especially in digital environments.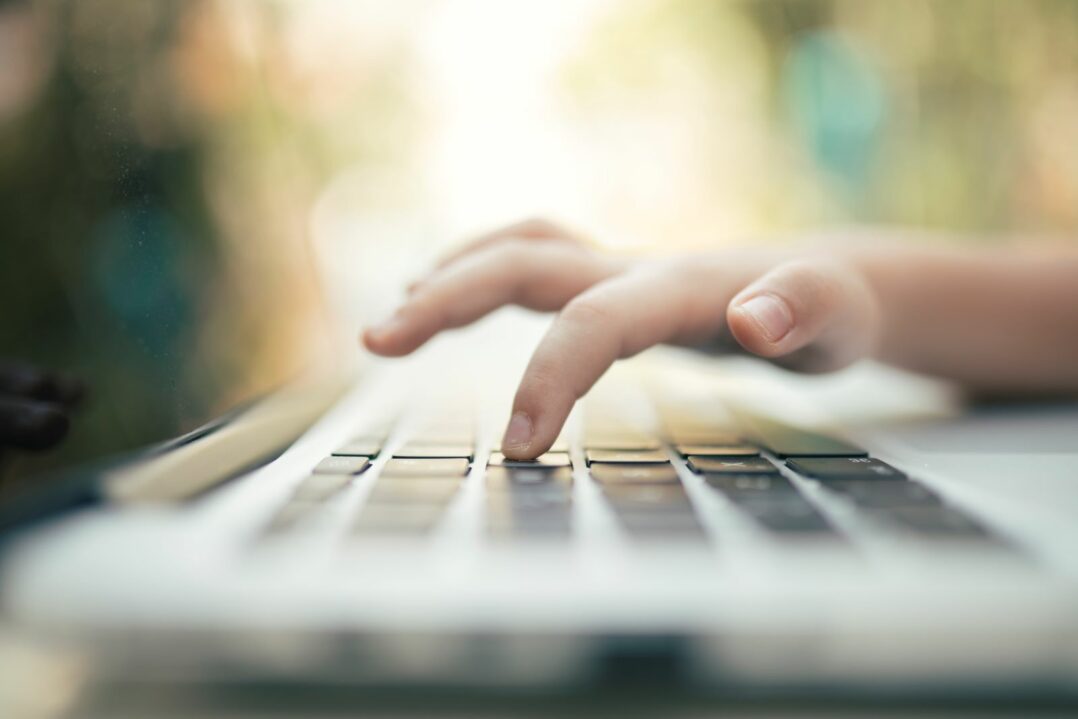 Advocacy work
We promote children's right to be protected from sexual violence by doing long-term advocacy work.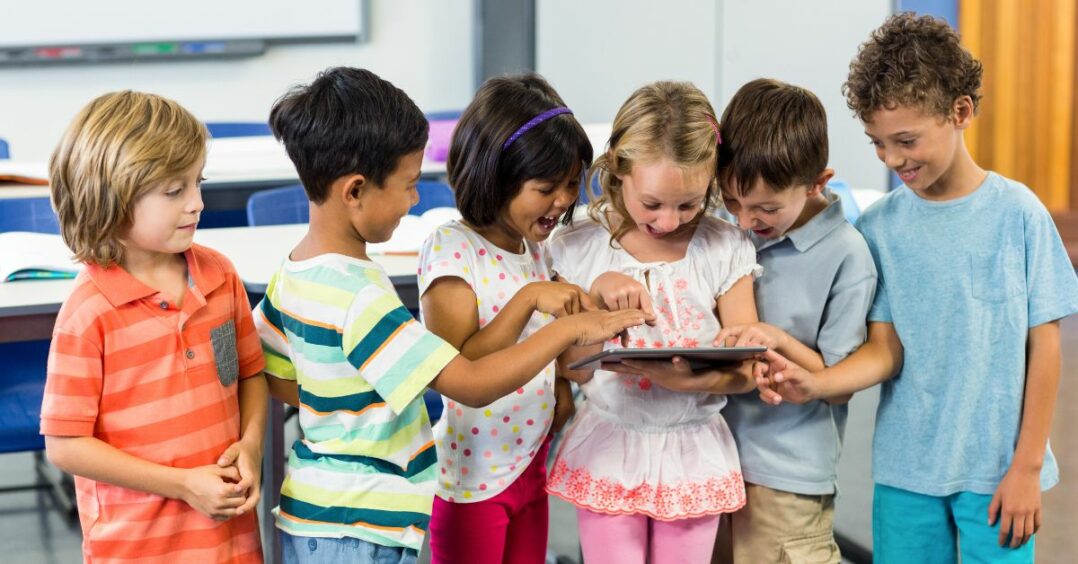 Child Sexual Abuse Prevention and Education, CSAPE 2022–2024 project
The purpose of the two-year CSAPE project is to prevent sexual violence against children.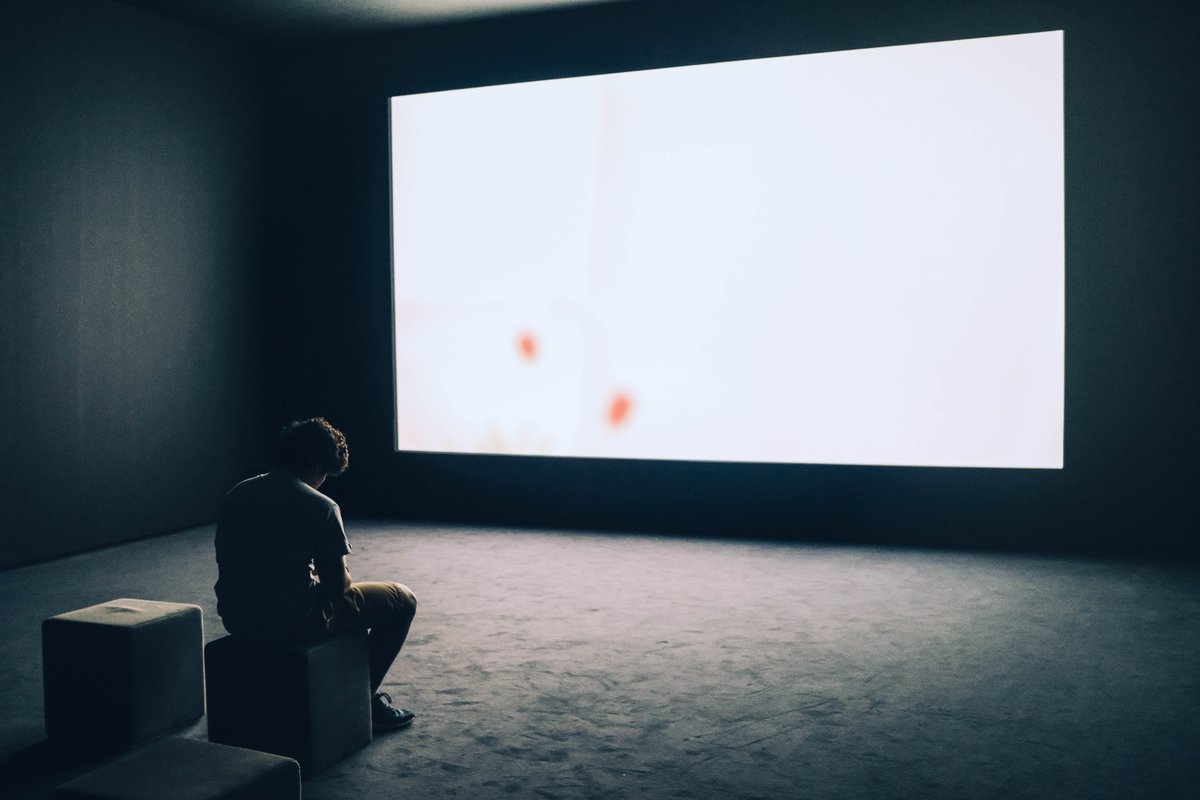 Are you concerned about your sexual interest in children?
Child Protection and Finnish Hotline has implemented a self-care programme for persons with sexual interest in children in cooperation with the Hospital District of Helsinki and Uusimaa and the Training Institute for Prison and Probation Services.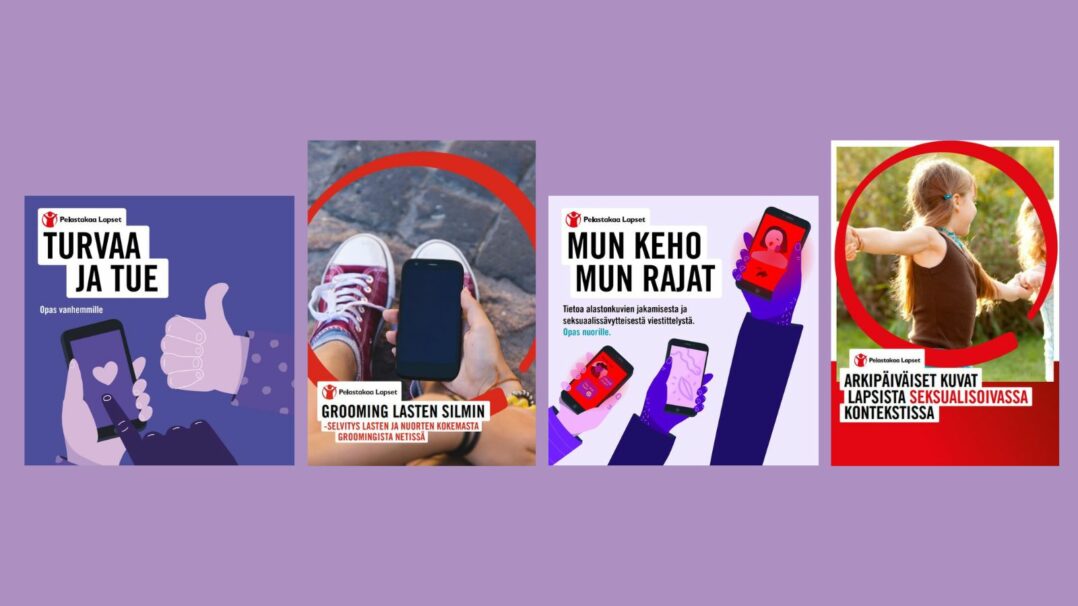 Resource bank
Materials, guides, and reports produced in English by Child Protection and Finnish Hotline Nettivihje
---
Nettivihje on social media
The contents of this publication are the sole responsibility of Save the Children Finland and do not necessarily reflect the opinion of the European Union.